PetroSkills Ability™
Ascend. Achieve. Assure
To be effective, Learning and Development must not only manage employee capabilities—but must also do so in a way that supports key business goals. Ability™ is designed to make these L&D challenges easier. It is a tool we created by combining a powerful learning and compliance management engine with a competency development and assurance engine. Our experience with compliance and competency is broad. We have more than 30 years' history of innovating L&D technologies, and  we have been delivering learning and compliance solutions worldwide to the most heavily-regulated industries for over 50 years.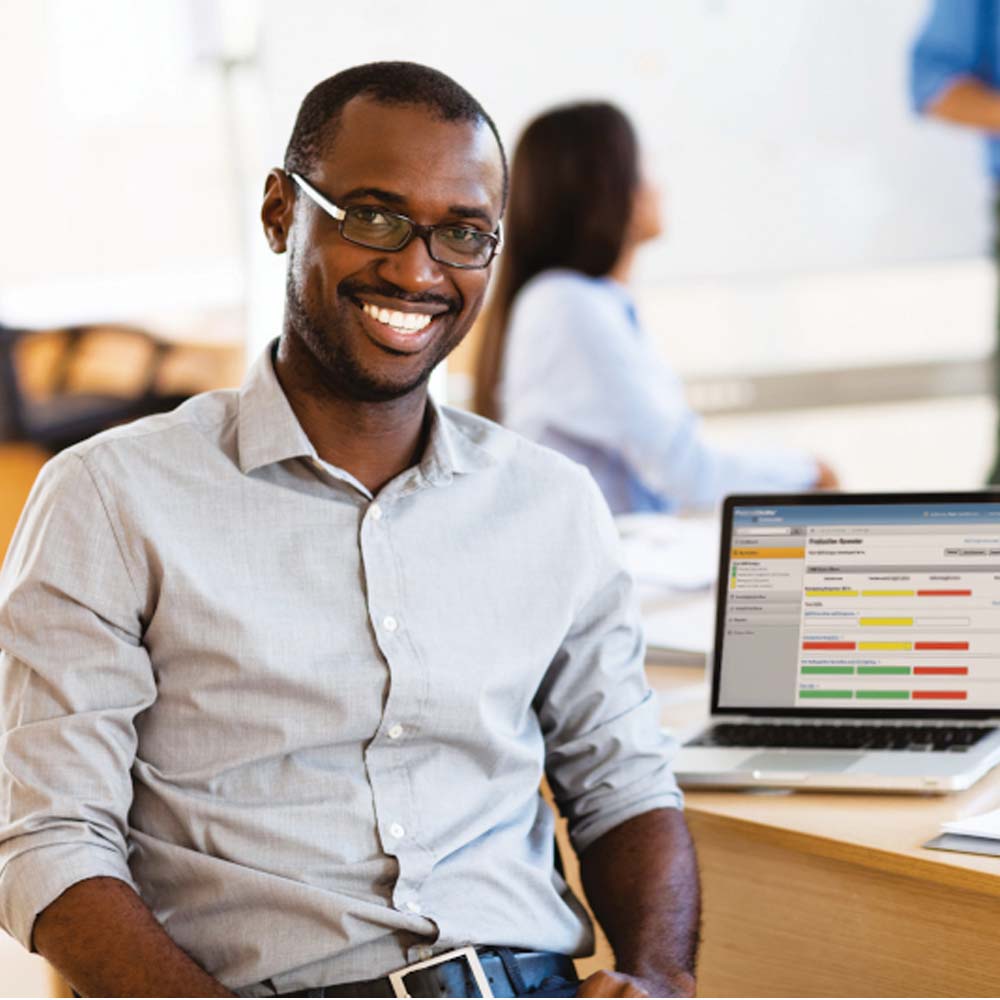 Identify and close the gaps to move your business forward.
Preparing workers to be ready and able to perform their jobs requires more than just training programs. As the global workforce evolves, experienced workers retire, new employees enter the workforce, and all the while more rigorous regulations and increasing competition reshape the business landscape. People, employees and their knowledge, are a key element in the success of every organization. To be effective, Learning and Development must not only manage employee capabilities—but must also do so in a way that supports key business goals.
---
What if you could easily identify gaps in competencies and then automatically begin closing those gaps? You CAN with Ability™
---
Successful organizations identify the knowledge and skills needed by their employees to fulfill their corporate goals and objectives, and then strive to meet those needs. These are the competencies required for success.
Assessing the difference between where these competencies are currently and where they need to be for success is a daunting task. And selecting the most appropriate development activities to develop competency most effectively/efficiently must be carefully strategized.
Key Features of Ability™ include:
Employee Support
Employees ascend the learning curve to attain competency through self-directed and personalized learning paths.
Compliance Support
Organizations achieve compliance and competency goals with real time reporting, automated scheduling, and custom reporting.
Enterprise-wide Support
Helping companies assure enterprise standards, competency, and compliance.
---
Identify and close the gaps
As easy as reading traffic signals, Ability helps companies keep a watchful eye on targets, training initiatives, and compliance goals. Organizations can dig deep into data from a broad enterprise level down to individual employees, revealing meaningful pictures of competency and compliance as it stands at this moment. And this provides L&D with more opportunity to assess and predict the business impact of their development activities. With accurate information in-hand, strategic improvements can be made in development planning.
Drill down into live data! Track compliance in real time and plan for meeting end of year goals!
Compliance and Assurance Reporting clearly document knowledge and show progress toward compliance and competency goals. Employers can easily identify areas of non-conformance and take corrective action.
Easy to read dashboard charts and graphs let supervisors and employees alike keep taps on their capabilities and development requirements at a glance.
One system to track, manage, update, all training, evaluations, documents, and procedures from e-learning to instructor-led training events. Works as your LMS or enhances your Enterprise System.
Personal Development Plans outline the training needed for each particular job role and are based on each employee's own knowledge evaluation.
Motivate and engage employees with self-directed ondemand access to e-learning content, procedures, and skills demonstrations.
Automatic Gap Analysis and Automated/Self-scheduling ensure that workers are up-to-date on required certifications and training.
Online on-demand access provides support and training that is not hindered by time restrictions and schedules.
Content and Evaluation Authoring allows for fast, intuitive creation of content and evaluations using a built-in instructional design framework.
Global Content Customizations allow generic learning modules to be customized to company- or site-specific text, images, or exhibits.
Multi-Language support for developing content in different languages including English, French, Portuguese, Romanian, Spanish, Arabic, Russian and Chinese.